Pro.Nattapong Reumyod starts his fortune in the Golf since he was 10 years old with the supporting by his father, "Khun Narong Reumyod**" who is his coach and inspiration.

13 years old, he pursued on what he has dream 'Professional Golfer Career"
When he was 14 years old, his honor proven record was that he made cut for the selection to be the junior golfer representative of Thailand.
17 years old, being the amateur golfer representative of Thailand. Since then Pro. Nattapong kept participating the international golf tour in various countries including Indonesia, Malaysia, Taiwan, Korea, France and etc.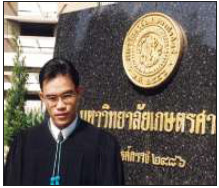 While the remarkable golf performance, he also concentrated in his academic education at Business management.
Pro. Nattapong had been awarded the scholarship from Kasetsart University (State Own Top 5th University in Thailand), graduated from the Faculty of Business Administration, Major of Management in year 1999.
While he was studying at Kasetsart University, he also was the representative golfer to participate in competition both individual and group program. Various award and prize was awarded during that time.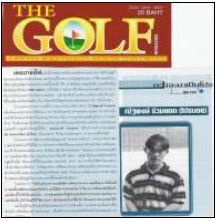 After graduation, Pro. Nattapong decided to aim for Golf as his career path. He applied the examination of PGA Thailand (Turning Tournament Pro).
As a result of hard practice and his talent, Pro. Nattapong could make cut the PGA tournament player test even that was the first time application. It is unusual that the candidate will be able to make cut from at first examination round.
Since 1999, he become tournament player, he normally placed the ranking in the leader board in the competition ; Thailand One Day Tour, Thailand PGA Tour, Singha Tour, MalaysianTour Asian Tour continuously.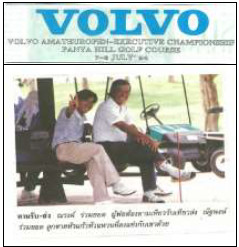 --------------------------------------------------------------------------------------


**Khun Narong Reumyod (Pass away in 2006) is the founder of Senior Professional Golfer Association, Thailand. He also was the first President of this Association. He was the well known person Thailand Golf Society.

Khun Narong graduated Law from Thammasart University and further studying in UK. He conducted his own business as the lawyer firm with successful career.

As his favorite hobby is Golf, therefore his activity influenced his son to join this sport.**